"Busy and stressed … but not fulfilled"

(It's time to up-level your life)
The Thriving Leader Blueprint will give you:
check-circle
check-circle
check-circle
Stress and Anxiety are the Epidemic of our time,
and the problem is multi-faceted…
If it were easy, you'd have figured it out by now. The problems of stress and anxiety are complex and run deep: If only they could be fixed with massages or pills! As much as self-nurture and neuro-chemical interventions can help, the relief they offer is often temporary, and simply masks the symptoms of deeper issues …
Something is not working about how we're living our lives.
In our jobs, we feel the pressure of ever-increasing demands. Our personal and family lives are busier than ever. The task of parenting seems to get more complicated and stressful with every generation. If you're involved in church activities, community service, or activism, you also know the challenge of balancing work and family responsibilities with your desire to make a difference in this added role.
And so we get overwhelmed. We feel stressed out. We struggle with anxiety.
But that's not all. In the midst of the stress and anxiety, many of us also feel a nagging sense of discontent. We are too busy, but not fulfilled enough.
"If we are not doing what we are best equipped to do,
or doing well what we have undertaken
as our personal contribution

to the world's work,
at least by way of an earnestly followed avocation,
there will be a core of unhappiness in our lives which will be
more and more difficult to ignore as the years pass.

"

– Dorothea Brande
Part of our anxiety and frustration comes from the sense that what we're investing our lives into doesn't really matter that much. We get frustrated with ourselves, because we spend so much energy and time in our work — and get so stressed out by it — but also feel like it's not all that important in the ultimate scheme of things.
What can we do about this?
The Thriving Leader Blueprint will help you
in the following ways:
Reduce Your Anxiety
Stop worrying about what might or might not happen, and what other people might be thinking. Overcome your anxiety about problems that you're facing.
Get More Clarity
Get clear about what matters most to you, and what you're here to do. Put an end to worrying about whether you're doing the right things.
Find a Deeper Spiritual Connection
Feel confident about the direction your life is going. Learn to discern guidance from God as it manifests in an internal "knowing" (as opposed to trying to hear an external voice).
"Over the years, the stress had accumulated …"
"Over the years in my life, the stress of an intense (but rewarding) work role, being a wife, and trying to raise young kids has accumulated, so much so that it's affected my health. I've seen cardiologists about heart palpitations and had numerous procedures to investigate the problem, but the tests weren't conclusive in a way that led to much change.In spite of always feeling like there isn't any time, it's been really important to make the time and space for this program, and the practices it helps you build. This program has been a game changer for me! I learned new ways of living with the tension between "multiple missions" in life. I got help implementing new spiritual practices — not doing them because I'm "supposed to," but seeing them as means to help me stay calm and strong in the midst of a busy life.
It's been a number of months since I finished the Thriving Leader Blueprint program, and I just had my annual check-up. The doctor asked me what I've been doing differently, because the symptoms I had been dealing with are now largely gone! The combination of insights and practices gained from the Thriving Leader Blueprint have brought about a huge — and important — change in my life, even bringing about a profound physical healing"
– Tracey B (Architect)
"I was feeling burnt out … I needed to find some balance and focus in life"
"When I joined Thriving Leader Blueprint, I was feeling pretty burnt out in my work, and had just come out of a leadership position in a church that was really challenging. In the midst of this, I got moved into a new leadership position at the hospital. When I heard the idea of "leaving your mark without losing your mind" as part of the promise of this program … I was thinking "I'm not really sure I know how to do that!" I was really wanting to find some kind of balance in my life.I really liked the flexibility of the program … being able to do the modules on my own time, and doing the coaching in conference calls meant that I could do them from home, or some other place if I was traveling. For me the most helpful thing was getting clear on my vision and mission for my life. I hadn't really thought too much about this, and the program really helped me focus on my sense of "calling" in life, which was really helpful."
– Rebecca D (Physician)
The Thriving Leader Blueprint is a
personal growth program to equip you
to get clarity about your purpose in life,
and to live that out with more success
and less stress.
"It's not just for people who hold formal positions of leadership"
The Thriving Leader Blueprint is for everyone who wants to increase their influence, to leave their mark in the world, and to find a way to do this in a way that maintains your well-being. In other words, it's a program to help you leave your mark without losing your mind.
This program is for busy people, and it's not limited to those who can attend meetings in Chicago. You participate from your own office or home, using video and audio teaching, combined with telephone coaching and support.
What You'll Get…
This program combines video teaching modules with small group coaching and support
Five video learning modules.
Four small group conference calls.
Two coaching calls with teacher Mark Brouwer.
Each video learning module lasts an hour, and is accessible through a private code in YouTube. Each small group support call will be held as a conference call with a bridge line (you're also free to use Skype or Google hangouts if you prefer). The coaching calls with Mark will be on a conference call bridge line.
angle-double-right
The teaching, group support, and coaching work together to stretch your thinking and
encourage deep reflection. But the goal is not simply to get ideas … it's to take action!
You'll also get actionable strategies to implement right away.
angle-double-left
Your Teacher for this Program: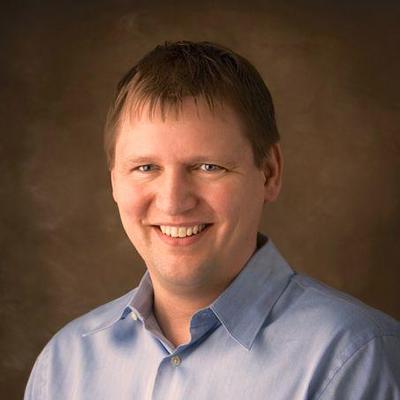 Rev. Mark Brouwer
Mark Brouwer is a spiritual teacher, writer, and speaker. He serves as the pastor of Loop Church in Chicago, IL. He is also the director of Renew Resources, which provides teaching, retreats, and support for entrepreneurs, professionals, and spiritual leaders who struggle with anxiety, depression, or addiction. He is the editor of lastingleaders.com, and the recovery blog sexualsanity.com. He is a contributing author of "A Christian Handbook of Abuse, Addiction, and Difficult Behaviors," (Mayhew Publishing) and several articles in The Ministry Essentials Bible (Baker Bookhouse). He is author of "The Solid Foundation Journal" (Mission House) and the forthcoming "Thriving Leaders: Making Your Mark without Losing Your Soul" (Mission House). Mark and his wife Charlene live in Chicago, and have two grown sons.
arrow-down
Get Instant Access to the
Thriving Leader Blueprint
Register now and we'll send you the introductory materials, and "Solid Foundation" materials, and you'll be signed up to start the teaching segments starting at the end of July.
100% Satisfaction Guarantee
Secure Checkout
Special Bonus:
Building Your Life on a Solid Foundation
arrow-down
If you order the Thriving Leader Blueprint program now, you'll also get …
Building Your Life on a Solid Foundation
Building your life on a Solid Foundation is an invitation to connect more deeply to God. It helps you establish — or build on — practices that grow your spiritual life. In the program you'll get:
A journal to write in that will guide you in a daily practice of connecting with God
Six messages to guide you in thinking differently about how to connect with God
Practical exercises that will help you tune in to sense God's guidance
Teaching about how to discern the promptings from the Holy Spirit from the ideas and desires of our own ego / false self
This program will offer a way to develop a spiritual connection, if you struggle in that area … and if you already have an established spiritual practice, it will give you new ideas and encouragement in how to strengthen it.
"My life felt outrageously demanding and out of control …"
"When I joined the program, so many things were going on in my life : a very demanding career, busy family life, a side business that involves lots of travel, and supporting my wife with a business of her own. My life felt dangerously demanding and out of control. I was looking for help to know how to focus my time and energy, and not get taken away by the stress of it all."The program really helped me see things in a new light. It helped me get more a more simple focus to how I approach my life, and this really helped me work through the chaos that has come up with trying to juggle all these things. It's evident that Mark has read and studied widely, and I really appreciated how he brought in wisdom from a variety of sources, be they from the Bible, other religious traditions, business, or science. It expanded my thinking and helped me see things in different ways."
– Paul K (Bioenergy Consultant and Engineer)
"After 20 years in my career, I needed help redefining what my mission is, and why I'm doing it …"
"I joined Thriving Leader Blueprint because I was feeling a lot of stress at work. After 20 years doing social work, I felt like I needed some help in redefining what my mission is — what my purpose is — and how to keep going with it. There were a lot of things I took away from the program that were really practical, that I've been able to apply in situations when I was feeling stressed. It's given me a focus and a vision for moving forward in the work I do."
– Sheri D (Public School Social Worker)
"I was stressed and unfocused and struggling with a multitude of roles…"
"I joined the program because I was stressed and unfocused and struggling with a multitude of roles — working, being a wife, being a mom, and being involved in my daughter's school. She's now at an age where it's time for me to figure out my next steps in life — what my purpose (or purposes) are moving forward. It's probably not in my current job."I took a lot from the module that focused on setting up strategies for self-care. I got reminders — and also some new ideas — about boundaries I need to work on both at work and with my family. Also, the teaching about living in tension, rather than trying to find the perfect balance, has been very helpful and freeing for me!"
– Lexi W (Retail buyer)
Join us for our next session!
This summer can be a turning point in your life
The Thriving Leader Blueprint will help you do the important work of your life … with more joy and success … and less stress. Life is meant to be a an exciting adventure, not an overwhelming struggle.Our first call will be on July 25. You'll get your introductory materials, and the Solid Foundation materials as soon as you join, and the teaching videos will be released starting at the end of June.
This program may not happen again. This is your one shot to take part in a program that will help you uplevel your life, and deepen your spiritual connection with God.
?
Summary of What You'll Get…
check-circle
check-circle
check-circle
check-circle
All this now for just:
If you would prefer, you can also purchase the program with 3 payments of $180. Click here for this option.
arrow-down
Get Instant Access to Thriving Leader Blueprint!
Register now and we'll send you the introductory materials,
and "Solid Foundation" materials, and you'll be signed up
for the teaching segments beginning at the end of July.
100% Satisfaction Guarantee
Secure Checkout
No Questions Asked Money-Back Guarantee
You are fully protected by our 100% Satisfaction-Guarantee. If you do this program, and don't experience a significant shift in your level of stress and life satisfaction, just let us know and we'll send you a prompt refund.
"I'm committed to helping you grow, and I stand behind the material and the process
in this program. You will be transformed … I guarantee it."
– Mark Brouwer
email: mark(at)lastingleaders(dot)com